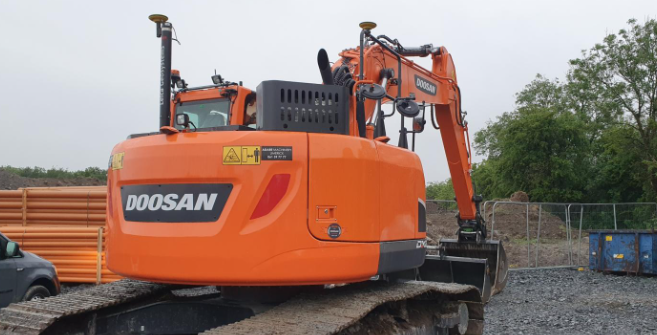 Project 

Managemen

t:
Experienced site management staff to manage projects from pricing stage all the way to project completion.
Site Clearance & Development:
Bulk excavation, demolition, rock breaking, cut & fill operations, disposal off-site to licensed facilities in accordance
to our environmental policy and within the EPA guidelines.
Drainage:
All types of drainage: foul, storm, rainwater, including attenuation tanks, petrol interceptors, rain harvesting systems, water mains and ducting.
Concrete works:
Strip foundations, raft foundations, finished floors, lift shafts, retaining walls and all reinforced concrete works.
Landscaping & Finishing Works:
Footpaths, paving, kerbing, tarmac, topsoil, landscape fixtures.
Plant:
Excavators: Doosan 3ton – 25ton (with breakers), D6 Dozer. Plant equipped with the latest 3D GPS technology. 
Dumpers: A25 dump-truck, 9 ton site dumpers, 6 ton site dumpers, track dumper.
Other: Bomag 138 roller, block grab and pallet forks. Larger plant is readily available as required.
Other Tools:
Topcon Total Station, Pipe Lasers, Rotating Lasers, Dual Axis Rotating Laser along with all required small tools, con-saws, etc.
All plant and attachments are tested and certified